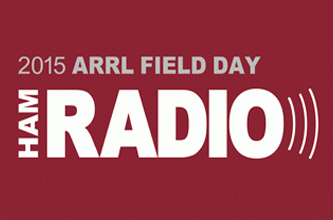 ARRL Field Day is one of the most popular on-the-air events in amateur radio and is a great way to get see amateur radio in action and even participate in the fun.
Field Day 2015 starts at 1800 UTC Saturday, June 27 and runs through 2059 UTC Sunday, June 28. We will be operating from the Columbiana County Fairgrounds.
Anyone is welcome to join the fun. We'll have several stations operating, including a Get On The Air (GOTA) station. This station is for anyone, with or without an amateur radio license, who would like to operate an amateur radio station during Field Day. Newcomers of any age are particularly encouraged to operate alongside a more experienced amateur radio operator who will provide assistance as needed.
Come join us for a great time!